In 2022, Rothesay contributed £5.6m to charitable causes.

Helping to secure and improve the quality of life for older people
The Rothesay Foundation was established with the aim of supporting charities that seek to improve the quality of life for older people, helping them to live their lives in a happy, safe and fulfilling way.
In 2020, Rothesay provided £2.5 million to the Foundation so that it could start to support a number of charities, helping them to continue their vital work during the COVID-19 pandemic.
To date, the Foundation has partnered with the following organisations both by providing grants and through working directly with their leadership and volunteers in the field:
Goodgym – a community of runners that combine getting fit with doing good. They stop off on their runs to do physical tasks for community organisations and to support isolated older people with social visits and one-off tasks they can't do on their own.
SafeLives – a UK-wide charity dedicated to ending domestic abuse. They work with organisations across the UK to transform the response to domestic abuse, putting the voices of survivors at the heart of their thinking.
Food Train – dedicated to making daily life easier for older people, providing vital services to those who are no longer able to manage independently, through age, ill health, frailty or disability. Food Train makes hundreds of grocery deliveries every week, ensuring those most in need have access to fresh groceries.
Lambeth Winter Cheer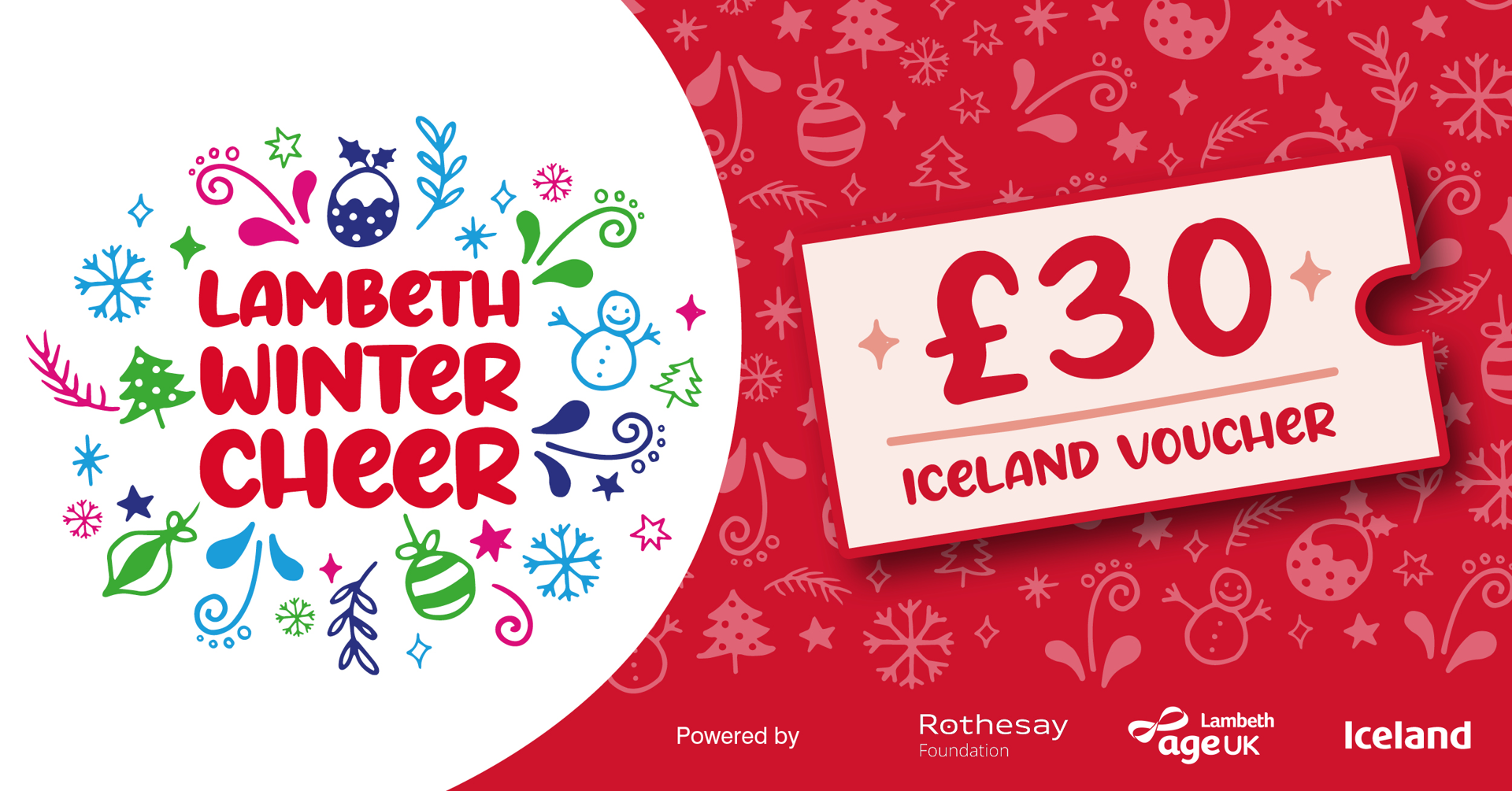 There are approximately 8,000 older people in the Lambeth area who solely rely on the State Pension, making it tough for them to celebrate with loved ones over the festive period. Rothesay Foundation partnered up with Iceland Foods and Age UK Lambeth to  help this community enjoy Christmas in 2021.
We launched the Lambeth Winter Cheer campaign. This initiative gave any Lambeth residents who are living independently, or with a carer, and who rely solely on a State Pension a £30 Iceland gift voucher to spend in their local Iceland store during December. 
Summer Cheer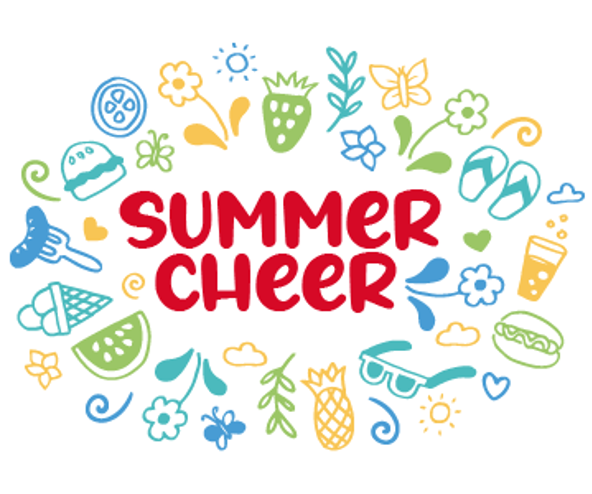 Following the success of the Lambeth winter Cheer campaign, the Rothesay Foundation is expanding its partnership with Iceland Foods to support pensioners in need across the UK as their budgets continue to be squeezed by the cost-of-living crisis.
The 'Summer Cheer' campaign will roll out across 269 stores, giving local pension-age residents who are living independently, or with a carer, who rely solely on a state pension and benefits a £30 voucher for food and other essentials.
Click here for more information about the Summer Cheer campaign
Click here for the privacy notice for those participating 
For more information on the Rothesay Foundation, and our charity partners, read the Trustee's latest report.
Other charitable giving
Rothesay supports a number of charities and each year appoints a Charity of the Year voted for by employees. We also provide corporate matching for employees' charitable donations of up to £1,000 per employee a year in total.
Our Charity of the Year

Brain tumours kill more children and adults under the age of 40 than any other cancer, yet just 1% of the national spend on cancer research has been allocated to this devastating disease.

Brain Tumour Research is determined to change this. They are only national charity in the UK focused on finding a cure for all types of brain tumours through campaigning to increase the national investment in brain tumour research to £35 million per year, while fundraising to create a network of seven sustainable Brain Tumour Research Centres of Excellence across the UK.

Rothesay's Charity of the Year programme works to champion and help raise funds for a charity that is nominated and voted for by employees. Brain Tumour Research is our 2022 Charity of the Year.

Alzheimer's Society

Dementia is the UK's biggest killer. Someone develops it every three minutes and there's currently no cure. Alzheimer's Society is the UK's leading dementia charity and is facing dementia head on - working tirelessly to create meaningful change, funding research to find a cure and delivering a wide range of support services to help people living with dementia today, so that no one has to face dementia alone.

Rothesay sponsored Alzheimer's Society Annual Conference 2022 which focused on the diagnosis of dementia, what is being done and what still needs to be done for people affected by dementia, including the latest innovations. We also sponsored the republication of their Carer's Guide, which is a practical guide to helping carers support their loved ones with dementia and to look after themselves as their main carer.

Age UK

Age UK is the country's largest charity dedicated to helping everyone make the most of later life.

Age UK provides services and support at a national and local level to inspire, enable and support older people. They stand up and speak for all those who have reached later life, and also protect the long-term interests of future generations.

Rothesay sponsors Age UK's advice guides including their Bereavement Guide – this is a booklet which helps the elderly overcome and understand the impact of bereavement. Whilst bereavement is not a happy topic to consider the guide can provide critical help at a time when it is much needed.

Rothesay has also supported Age UK's annual Love Christmas Carol Concerts.